Minimum Age Requirement is 16 Years.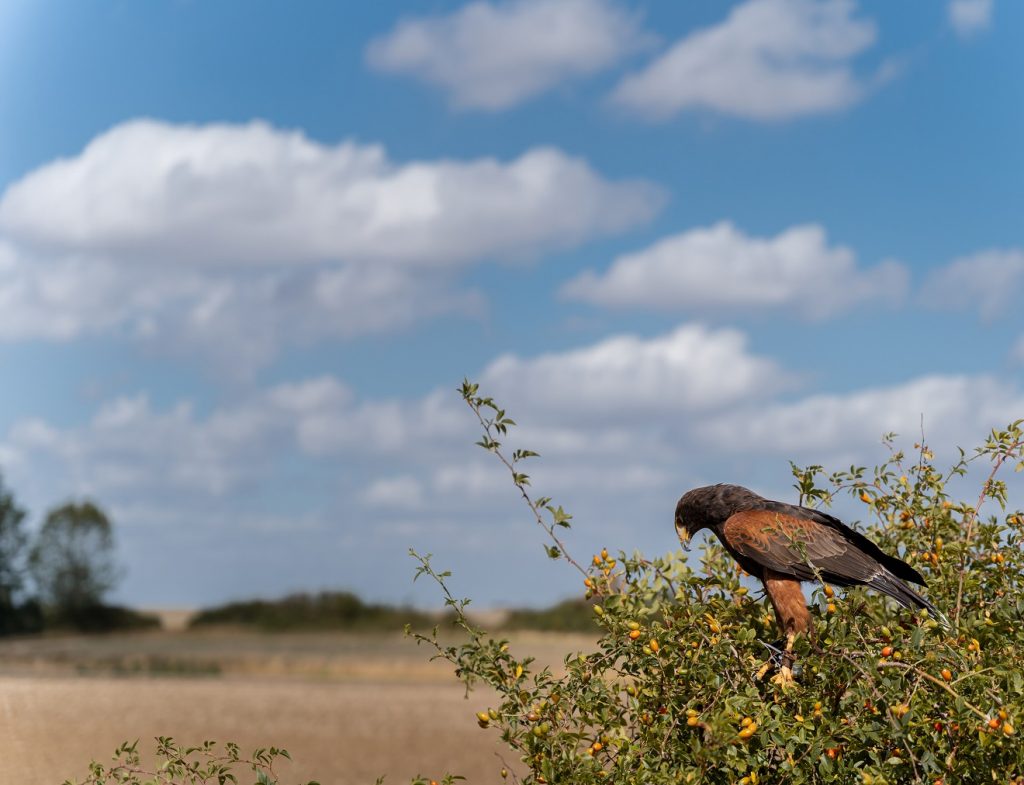 Available Monday to Friday all year round.
This full day experience is the perfect gift for those that enjoy the thrill of the hunt as well as getting up close to some of our other birds.
Being greeted on arrival and taken for tea or coffee, this is where you are introduced to your falconer for the day and they will take you through a brief safety talk.
It's then off to meet the birds that will be your feathered friends for the day. This will be either a Harris Hawk(s) or a Red Tailed Hawk for the first half of the day, both of which can be awesome to watch as they chase their prey. Your falconer will then give basic instructions on how to handle the bird and how to entice it back to the glove. You then head off into the local countryside to watch the hawks do what comes naturally as they follow you and the falconer around. Although we don't always catch something, the chase is often more exciting.
The second half of the day will be spent at the centre handling and flying some of our other owls, hawks and falcons. You also get the chance to learn more about what we do and ask any questions about the birds.
You return to base for lunch and a chance to discuss the mornings hawking before setting off for an afternoon of thrills and excitement at the centre. Remember to bring a camera so you can capture the memories forever and show all your friends what a wonderful day you had
IMPORTANT NOTE: Once purchased you must call us on 01487 741140 to book a date, you cannot book a date online.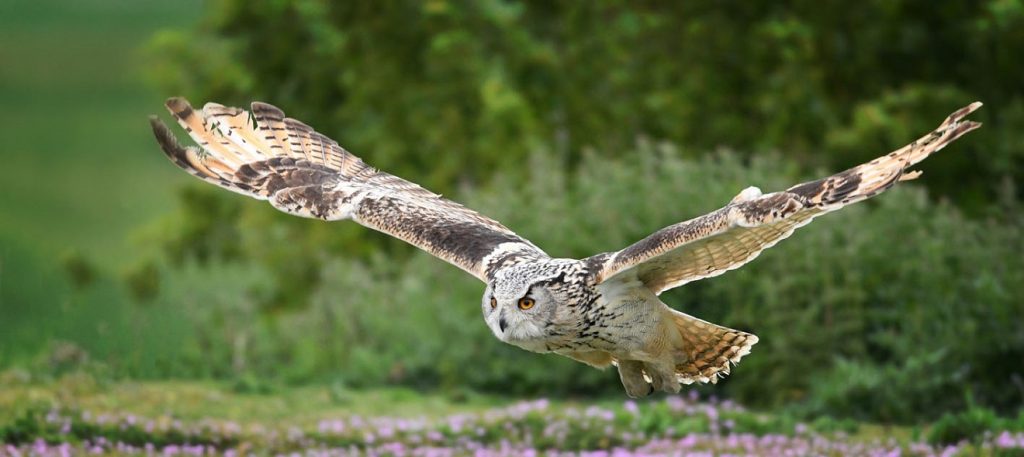 What to wear:
We recommend that you wear suitable clothing dependent on the weather and time of year. Long trousers are best as there are many brambles and stinging nettles along the paths that we walk. Jeans are probably best but any comfortable walking trousers will do. On your feet we recommend wellies or walking boots, trainers will do but just remember if it has been raining it can get very muddy.
Health:
A walk in the countryside with a bird of prey is a thrilling and breath taking experience. If you suffer from any conditions or illnesses that may affect your walk please let us know in advance. If you continue with the walk and an incident occurs the Raptor Foundation will not accept responsibility for the incident.
Hunting Days are not suitable for wheel chair users although we can offer alternative experiences such as Meet The Birds and Falconry Experience Day.
Cancellations:
All experience days must be taken on day booked unless due to exceptional circumstances or cancelled by the Raptor Foundation due to bad weather.
Price: £90 (All of our ultimate experience days are on a one to one with a trained falconer and one free guest can accompany you) Gift vouchers available.