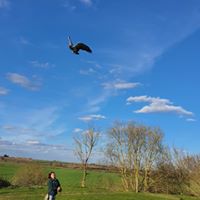 March 17, 2020 9:36 am
Leave your thoughts
We are open as normal!
We know Coronavirus makes for uncertain times, but we at the Raptor Foundation are following the highest hygiene standards to keep you & us safe.
We are an outdoor attraction, which is also a bonus (as you can see Guillermo the eagle loves it now the sun has turned up).
As a local charity & business we need your support. 2020 has been hard for us with constant bad weather and now this virus!
So, please come and visit us. We are open every day from 10am. With flying & other activities throughout the day
Stay safe everyone.